The new Classic Fusion Chronograph Berluti blends Hublot's artistic watchmaking brilliance with the ground-breaking — and unmatched — patina of Berluti leathers.
For years Berluti has applied its excellent expertise to master the patina of its leathers. Combining traditional artistry with technical expertise has enabled them to join foces with the power-driven enhancement of Hublot.
Founded by Italian Alessandro Berluti in France in in 1895, Sophisticated men pick Berluti for their footwear, mesmerised by their bold and creative patinated leathers.
In tribute of Berluti's 120th anniversary in 2016 , Hublot released its first innovation: the Classic Fusion Berluti line , these pieces captured the matchless style of the famous shoemaker in a watch for the first time.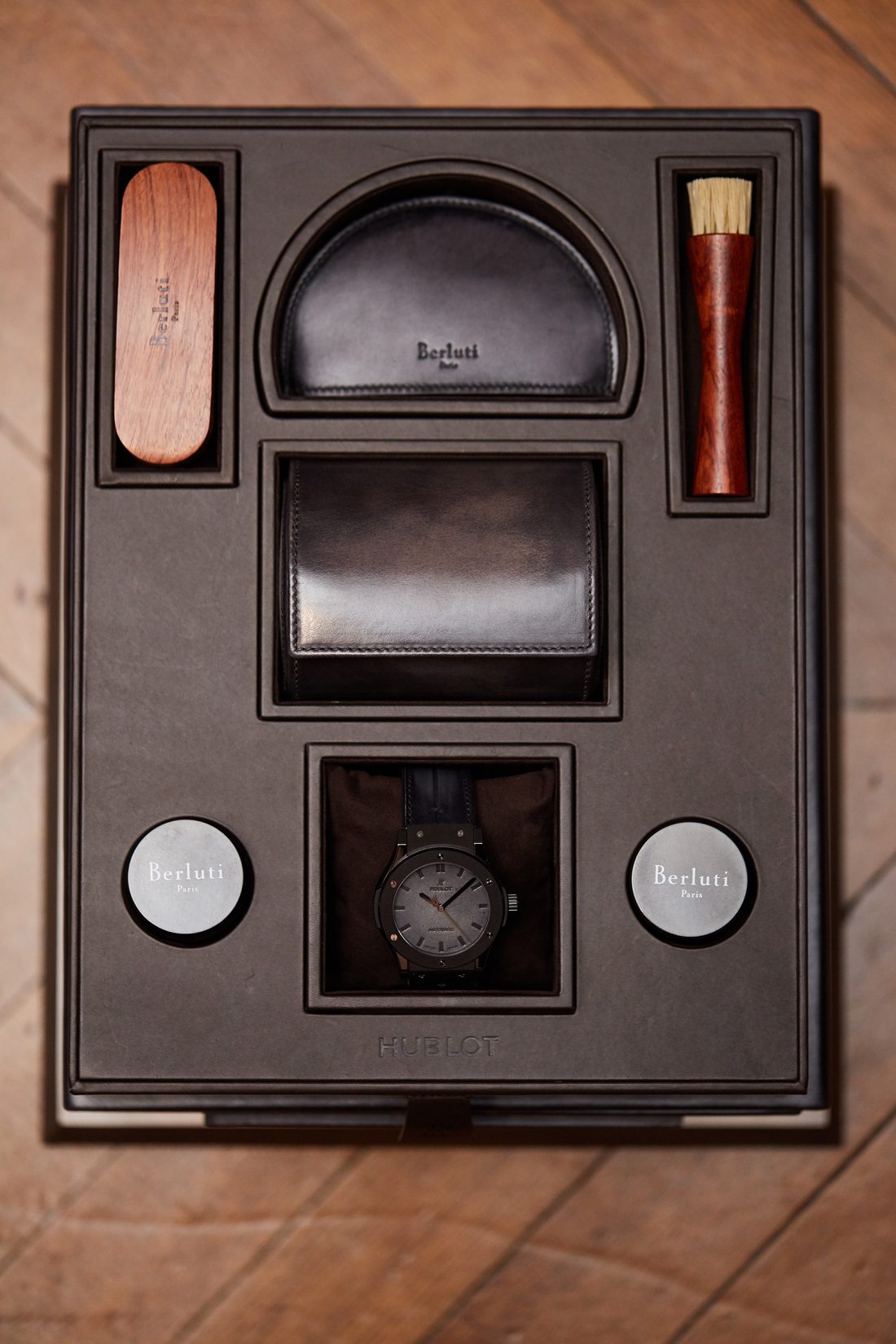 A year later, Hublot decided to advance its use of Berluti's signature leather, merging this significant, extra ordinary material with their Classic Fusion chronograph. Clearly a very intricate mission, the dial features two counters at 3 o'clock and 9 o'clock, designers went back to the drawing board and came up with new ways to ensure that the leather be made firm regardless of new add-ons.
The result: the new Classic Fusion Chronograph Berluti, comes with a 45 mm case in a choice of two finishes, Scritto King Gold and Scritto All Black. Restricted to 250 pieces of each, both models feature hand-crafted straps, presented in a Berluti modified case containing a full Berluti leather care set. Thanks to Hublot, the prowess of the Berluti leather is now worn on the wrist.