The world renowned French Car Manufactures Renault recently unveiled an autonomous concept called the EZ-ultimo at during the 2018 Paris motor show, increasing the portfolio on their all electric future concept automobiles.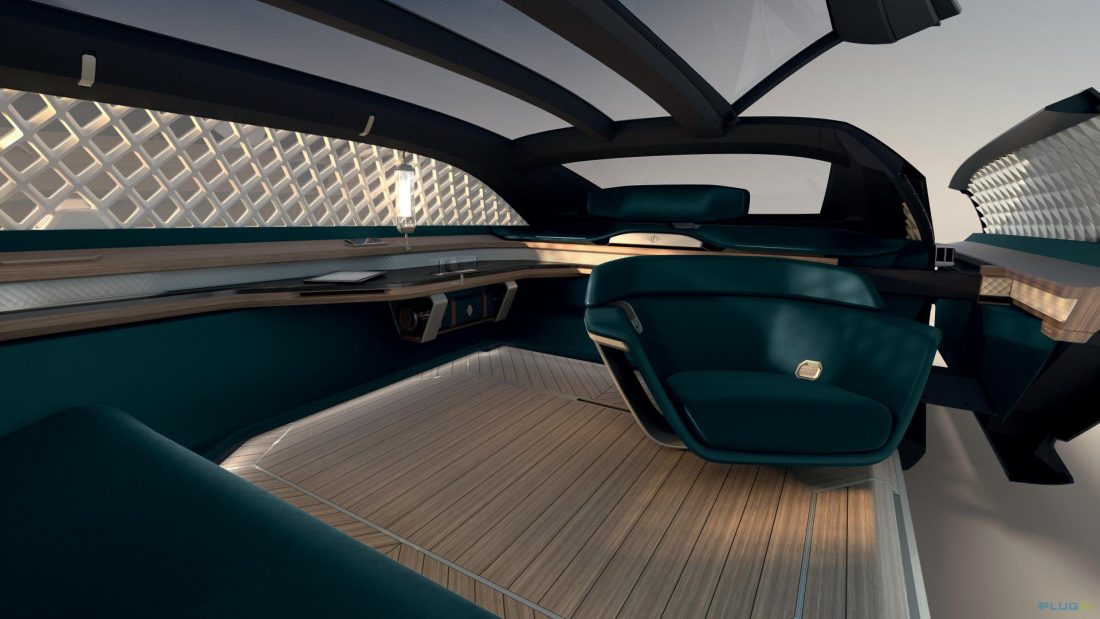 The EZ-ULTIMO is a superlative car  with level 4 self-driving technology , the car is low and long and has a very elegant design and great features , the doors open upwards , the lights merge into the front bodywork , running from the top of the fender to the bottom . The inside is garbed with decent constituents such as leather, wood and marble. A bottle green colour lounger seat faces rearward with a pew seat facing opposite. The roof features segmented glass panels with the sides clad in a lattice structure and tinted windows. 
The Renault is also beautifully equipped with autonomous driving cameras, radar and LiDAR cameras and sensors are built-in into the car's corners. The car is connected to infrastructures, can adapt to an inner-city traffic situation, or to a shuttle service on dedicated roads. Car passengers get Wi-Fi via a 5G antenna and a smartphone app lets you book the vehicle and access route planning and destination information.