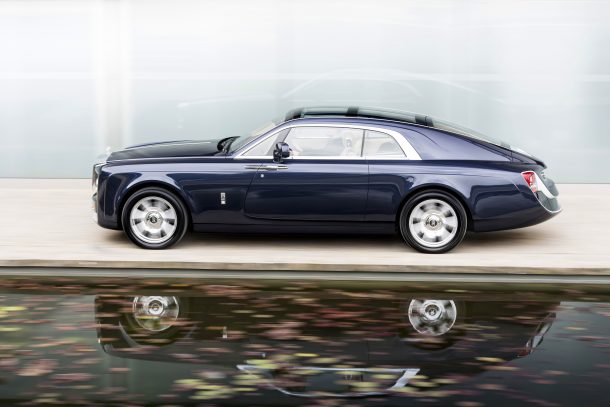 Rolls Royce Sweptail is a commissioned superfluity car with a R54 million ($13million) price tag , Custom made  for an elite owner that was inspired by luxury ships and took four years to build.
Rolls Royce Sweptail has been in creation  for the private customer since 2013. The customer who commissioned the exclusive car wanted the vehicle's swepttail rear end to resonant classic 1920s and 1930s Rolls Royce.
It was the customer's desire to have a coach built two-seater coupe with a hefty panoramic glass roof. The Rolls Royce specialist had very exacting standards and specifications for the unique vehicle.