Renault Trezor Awesome Electric Coupé
At the Mondial De L'Automobile Paris 2016, plenty of gorgeous apparatuses has made its debut in front of many car fanatics, and Renault has not been left behind. This time, the brand unveiled Trezor, an all-electric Grand Tourer concept car that blends its brand warm, simple and sensual lines with the very latest innovations in interior experience, all-electric power-train and autonomous driving.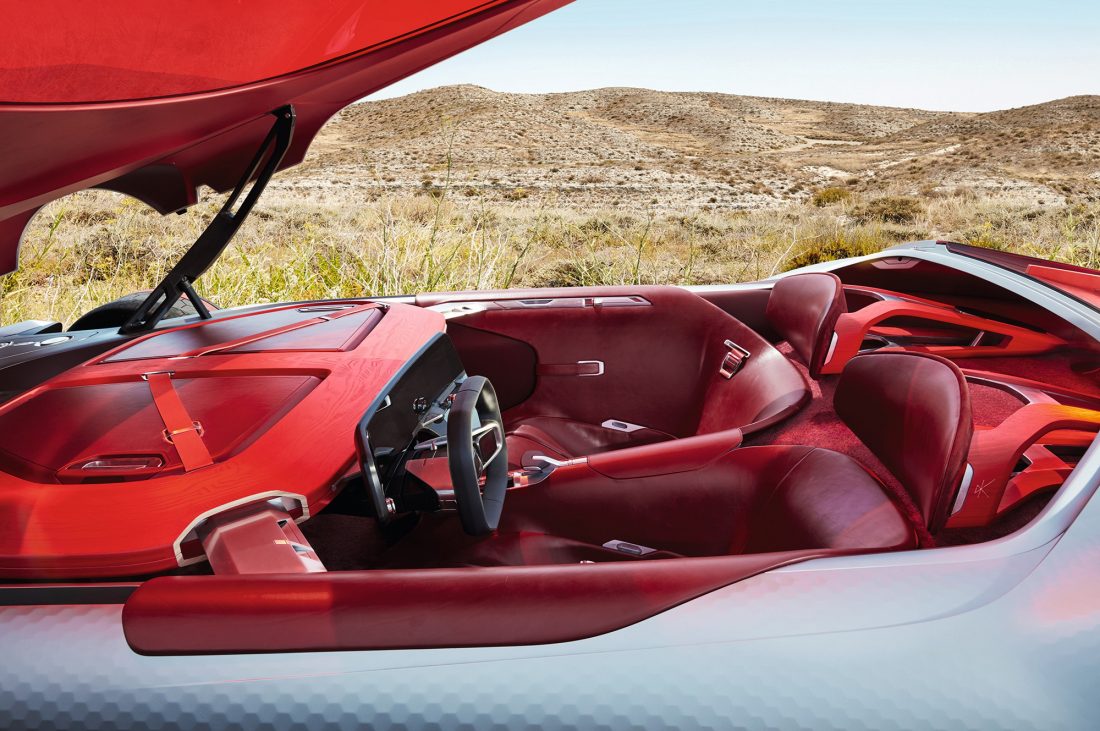 Trezor, a two-seater electric coupé, embodies the new design attitude Renault introduced on its DeZir concept in 2010 before inspiring the lines of new Clio in 2012. With its influential styling and Passion Red coachwork, the DeZir foreshadowed the first stage of a design approach founded on the cycle of life: falling in love; but the Trezor goes further, by denoting feelings of maturity and commitment. It reflects the maturity of Renault's designs – a factor that, since 2014, has become the primary reason driving customers to purchase one of the brand's vehicles.
Upright just 1,080 mm tall, with its warm and fleshly style, and red as the predominant color, the Trezor invites occupants to straddle the side of its body as they climb in.
This design of entry is a throwback to the world of classic racing cars, where in drivers felt as one with their machines. The sporting and sensual manner of entry is accentuated by the red leather trim for the upper part of the pillar. It looks almost like a saddle, so you might be mounting a steed just as easily as getting into a car. The Trezor also provides another surprise when you climb in, a dashboard made from red wood that includes a luggage compartment at the front of the vehicle. Made-to-measure cases are held in place by leather straps and remind how travel can be an art form.
Not only does Renault stand out as a pioneer of electric mobility, in addition to being Europe's best-selling electric-vehicle manufacturer, but it also is contributing directly to the expansion of all-electric motorsport through its participation in the FIA Formula E Championship.
It's design approach aims to create a link between the brand and its customers at each stage in their lives: when they fall in love, begin to explore the world, start a family, begin work, take time out to play and gain wisdom.