Hickley yachts world's first fully electric luxury yacht was designed for fully electric propulsion. It accomplishes a new standard of brilliance pairing fresh styling with hi-tech composite construction. Fully equipped with twin Twin 80hp Electric Motors giving you a hushed driving practice with zero emissions and on-board chargers that take dual 50 amp charging cables acquiring  a full charge in  just 4 hours. All technology on board, and used in the 'dasher's' edifice, supports the use of green energy.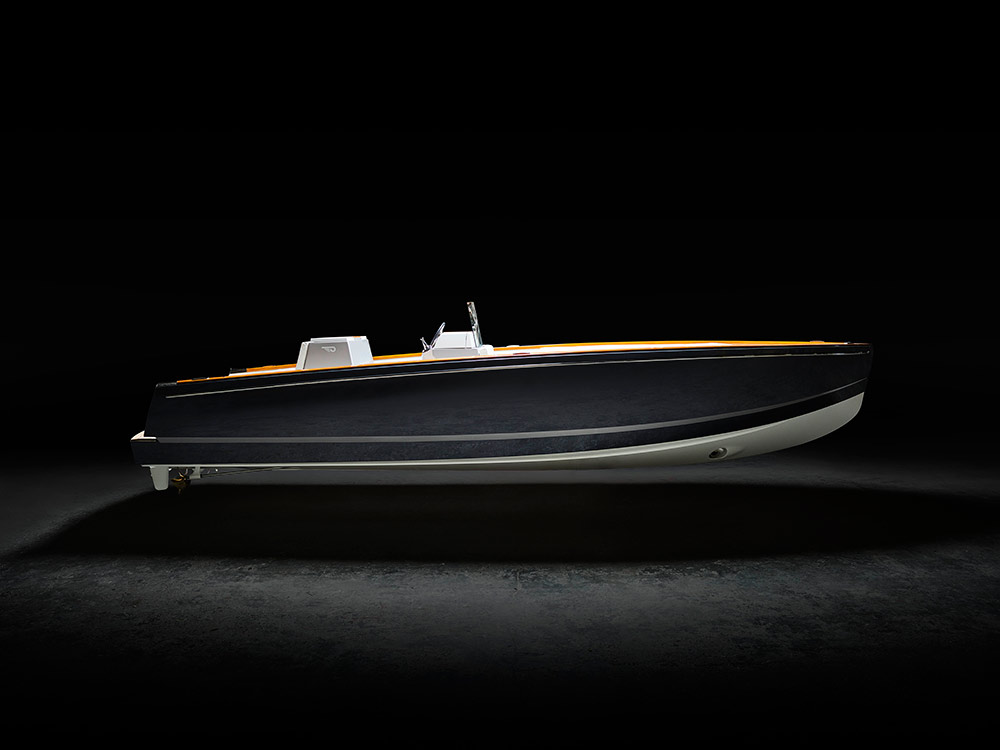 The Dasher name is borrowed from the remarkable Picnic Boat hull #1 which debuted in 1994 designed by Michael Peters to provide a superior performance.
The dasher's titanium hardware and support details were 3D printed to achieve shapes and a level of accuracy unobtainable in typical construction systems , A creative way to generate intricate shapes with fewer parts. Although the electric yacht's surface may look similar as teak , It actually got hand-painted  decking to save weight, equipped with two waterproof BMW 'i3' lithium-ion batteries designed with a prismatic cell design for efficient cooling and temperature supply with compact size and superior shock resistance.
As a Hinckley Yacht tradition, Dasher has a shallow draft that permits boaters to explore spaces they simply couldn't access on other yachts. The world's first fully electric luxury yacht is here.  Reservations are now being accepted for delivery in summer 2018.